So, what app
can I build?
Apps come in all shapes and sizes.
Here's a breakdown of essential monday.com Work OS
building blocks to help you build without limits.
01

---

Board View
There are lots of different ways users can visualize
board data. Users choose the view that fits their
work best – Kanban, Gantt, and Dashboard
are just a few of the most popular options.
Example apps:
Bottlenecks
|
Planning Poker
02

---

Item View
Users click on an item to see it in full detail
in the Item View. They can write updates and see
and respond to previous updates. Plus, they're able
to view relevant files, an activity log, and more.
Example apps:
Conversations
|
Voicer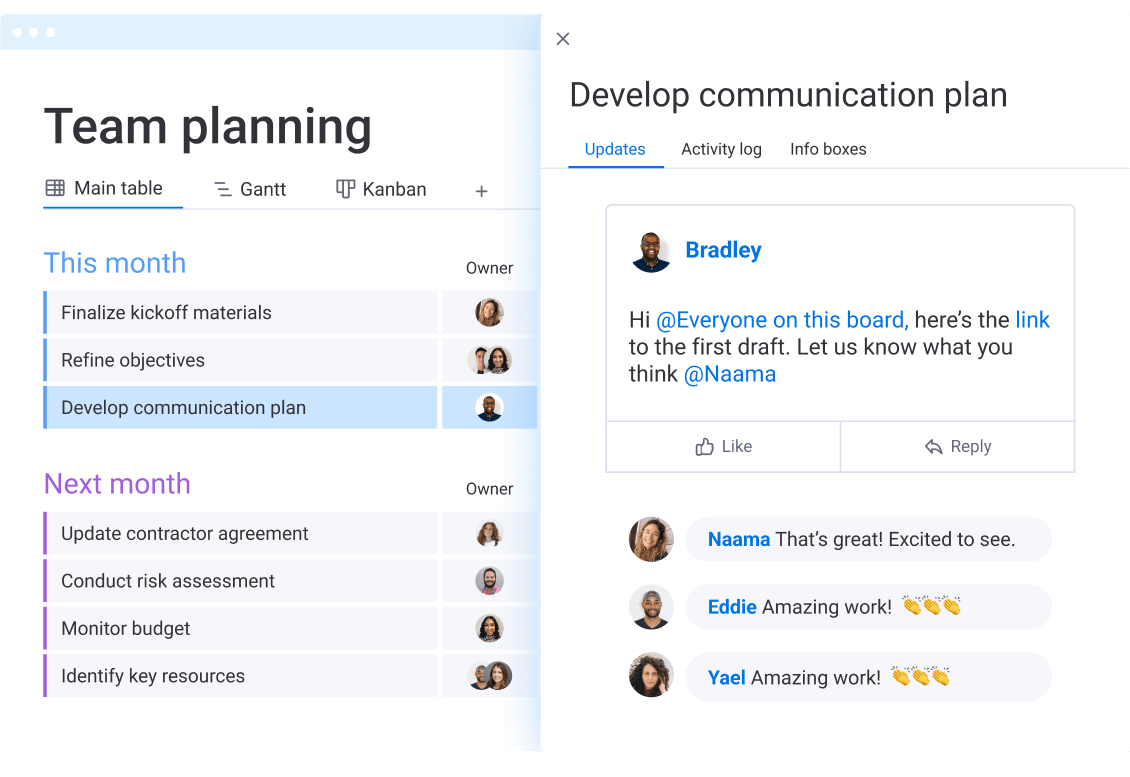 04

---

Integrations
Users can bring their tools with them and connect
with dozens of the most popular digital software via integrations. Seamless connections make for
more efficient workflows.
Example apps:
MediaValet
|
Azure DevOps
05

---

Workdocs
Users can add dynamic content and embed boards, dashboards, tasks, and widgets directly into their documents
developers can build custom
Doc Actions
, which can be triggered by different methods
Learn more:
Apps for monday.com workdocs