Unlimited users and boards. No credit card needed.
Complete features list
Essentials
Maximum number of seats
The maximum number of people per account.
Items
Within boards we have rows, or 'Items' - An Item can be anything you want it to be - Task, project, customer, etc. Each free account starts with 200 free Items. You can get more Items by referring friends to create their own accounts.
File storage
More storage means more space to save files, images, and important documents.
Activity log
Track all changes to your work and see who changed what and when.
Unlimited boards
Boards are the place for organizing all your work and data (e.g. projects, clients, processes) and you can add as many as you'd like :)
Unlimited docs
Create docs and collaborate with your team in real time. As your collaboration thrives, turn those words into actions with live updated data using monday.com Real Time Engine!
Over 20 column types
Build your board the way you want with our variety of column types.
200+ templates
Choose from over 200+ templates for every industry, and customize them to fit your team's needs.
iOS and Android apps
Stay connected on-the-go and access monday.com from your smart phone.
Unlimited free viewers
Viewers have read only access to the data within the account with no editing rights.
Collaboration
Embedded documents
Collaborate on shared docs directly from within monday.com
Whiteboard collaboration
Brainstorm, edit, and create together on this shared collaborative whiteboard.
Updates section
Communicate with your team, share files and documents, and stay-up-to-date in real-time.
Zoom integration
Create and join Zoom meetings with other team members directly from your monday.com boards.
Guest access
Collaborate on specific projects with your outside users without giving them access to your full account.
4 guests billed as 1 seat
Productivity
iOS and Android apps
Stay connected on-the-go and access monday.com from your smart phone.
Shareable forms
Create and customize a form directly from your monday.com board and share it anywhere.
Customizable notifications
Stay on top of your work at all times with customizable notifications to fit your exact needs.
Integrations
Connect monday.com with the tools you already use to have all your team's work in one place.
Automations
Automate repetitive work by setting customizable actions in your boards.
Time tracking
Track and monitor the time spent on each task.
Formula column
Create formulas to perform data calculations on your monday.com boards.
Dependency column
Dependency columns ensure a consistent relationship between items - for example: one item can only start after the other is complete.
Views and Reporting
Activity log
Track all changes to your work and see who changed what and when.
Dashboards
Gain data-driven insights about your work by visualizing your data in different ways.
Kanban view
Manage work using a Kanban view to assign and prioritize tasks according to your team's capacity.
Timeline view
Plan and track time-sensitive tasks and projects with your team.
Calendar view
Manage all your upcoming work using a visual calendar.
Map view
View any geographic locations on an interactive map.
Chart view
Visualize your data on different types of charts and graphs.
Workload
See who is over capacity and allocate upcoming tasks and resources accordingly.
Support
Self-serve knowledge base
Explore tutorials, guides, and articles on anything you need about monday.com.
24/7 customer support
Receive unmatched support from our customer success team available anytime, anywhere.
Daily live webinars
Join one of our daily webinars - there's always something new to discover and ways to improve!
Dedicated customer success manager
Receive tailored onboarding, extensive training hours, and continued personalized support.
99.9% uptime SLA
We provide a 99.9% uptime in our Service-Level Agreement.
Security & Privacy
SOC 2 Type II Compliance
The SOC 2 Report demonstrates monday.com's commitment to meeting the most rigorous security, availability and confidentiality standards.
Two-factor authentication
According to security standards, when someone logs in from an unfamiliar device, they'll need to confirm an access code.
Private boards and docs
Private boards/docs are only visible and accessible to you and team members you invite.
Google authentication
Log in with your team's Google Apps account. No need to store any new passwords in your brain.
Single Sign On (Okta, One login, Azure AD, Custom SAML)
Log in with your SAML account (Okta, OneLogin, Azure AD or custom) - No need to memorize passwords.
HIPAA Compliance
monday.com complies with the Health Insurance Portability and Accountability Act (HIPAA).
Integration Permissions
Control the access to specific integrations for enhanced security.
IP restrictions
IP restrictions: Limit account access to specific IP addresses, like users joining from a specific location (ex. from the office) or using a VPN.
Administration & Control
Maximum number of seats
The maximum number of people per account.
Board administrators
Administrators can control who can edit and create content on selected boards.
SCIM provisioning
Sync automatically with your user identity provider - no need to add/remove users manually.
Audit log
See who logged in, when, and from which IP address.
Session management
View all user session's data and reset any session from the admin panel.
Panic mode
Lock down your whole account if your team's credentials have been compromised.
Private workspaces
Manage and control which users can access your workspaces.
Advanced account permissions
Set who can use features across your account.
Enterprise Reporting & Analytics
Work performance insights
Visualize and understand the performance of your projects and workflows so you know what's working and what's not.
Dashboard email notifications
Get automatic dashboard reports directly to your email inbox.
Pivot analysis & reports
Slice and dice your board data with pivot table analysis & visualization.
Join over 100,000 top brands using
monday.com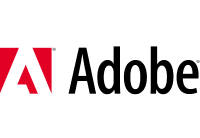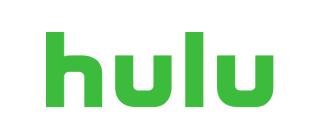 Frequently Asked Questions
Is there a free version of monday.com?

How much does monday.com cost?

monday.com starts from $24 per month for 3 users and goes up from there based on your chosen plan and team size. If you are over 40 users, you can

request a quote

to get an exact price.

Can you pay for monday.com monthly?

Yes, you can pay monthly for your account. Choose the monthly option on the pricing page and you will be able to pay on a per month basis. The monthly plan is not discounted so if you are looking to save, we recommend the yearly plan.

Which pricing plan is right for me?

We understand that each organization is unique, requiring specific features to support its workflows and projects. Above you can see the features included in the different plans to support your needs. If you need help in choosing the right plan for you, check out

this article

or reach out to our

sales team

.

How does our pricing work?

Our pricing is based on 2 variables: the feature plan you'd like to use, and the number of users on the platform. Once you've decided on the feature plan and users, choose your preferred subscription payment: month-to-month or annual. Payment is made in one upfront installment (so if you purchase a plan for one year, you will pay for one year upfront).

What if I change my mind?

If you've paid for a yearly subscription in the last 30-days, and need to cancel your account, you are entitled to a prorated refund. We will automatically refund you the remaining balance from your original purchase. Simply cancel the account from the Admin section, and your account will be automatically refunded. If you have any questions, you can always reach out to

support@monday.com

Do you offer any discounted plans?

Yes, through choosing a yearly plan, you will receive an 18% discount.

Does monday.com offer plans for students?

Yes, our

Student Program

offers great opportunities and options for students and student organizations who would like to implement monday.com in their classes. University/college students, student organisations, fraternities, and sororities can all join the student programs.

Does monday.com offer plans to nonprofits and NGOs?

monday.com is a proud supporter of organizations that do great things around the world. That's why we offer discounted pricing for qualified nonprofit organisations.

Click here

to find out more about our nonprofit plan and pricing.

How can I manage my billing?

If you are an admin of your account, you can access your purchase history, invoices, payment details, plan type, and more. Learn how to manage your billing details

here

.

You can make changes to your plan at any time by changing your plan type and adding and removing users (Note that post the refund period, we offer no refunds for downgrades). To change your plan, simply go into the Admin section and click on the Billing option. From there, click on 'change plan', pick the desired plan, and enjoy!

How secure is monday.com?

The security of our customer's data is our top priority. monday.com is built with strict security requirements and protocols to secure your data, such as ISO/IEC 27001 and ISO/IEC 27018, and is undergoing annual security audits and assessments. We use high physical, procedural, and technical security measures to preserve the integrity and security of your data, as well as adhering to the strictest data protection laws.

What payment methods do you accept?

We accept the following payment methods: All the major credit cards (excluding debit cards) - Visa, Master Card, American Express, Discover, Diners Club, JCB, Carte Bleue, Union Pay. You can also purchase your monday.com subscription with PayPal. (Note this may be subject to change depending on your location.)

We accept invoices for Enterprise orders that meet a minimum fee - Feel free to reach out to

support@monday.com

for more information.

Yes, the platform is available on both IOS and Android devices. You can download them on the Apple or Google Play Stores. Learn more

here

.
Try monday.com for your team
14-day free trial / No credit card needed